Awnite STW Helper has been updated to include the new Twine Peaks levels 108-128. Enjoy! https://www.awnage.com/awnite/
I finally got around to making my first public app for Android. The Pediatric Blood Pressure Guide is now available on the Google Play App Store. This is a rewrite of my iOS version in Flutter.io. Once I get a hold of a Mac, I'll make a new iOS version too. The app is currently ...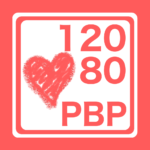 I have finally published my first iOS app, Pediatric Blood Pressure. I decided to make a post about it since people are actually downloading the app and even putting up online reviews. My sister-in-law mentioned to me that there are new pediatric blood pressure guidelines as of August 2017, corresponding to the update in adult BP ...